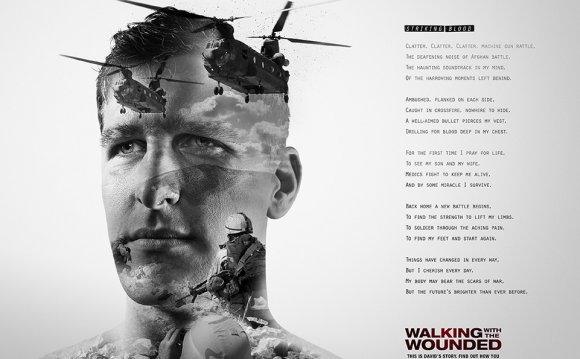 Originally conceived as a companion website to a prominent poetry anthology, the Modern American Poetry Site has instead become a valuable repository in its own right, and a good starting point for getting acquainted with the critical history of verse. Cary Nelson created the site (known by its acronym MAPS) to accompany the Anthology of Modern American Poetry, which he edited for Oxford University Press. Since then, the site has become a growing, collaborative project that encourages original critical essay contributions.
MAPS is organized into over one hundred and fifty sections on individual poets. The sections include a biography, historical background, criticism, and a range of multimedia options, such as online exhibits, external links, audio recordings, images of manuscripts, and timelines. The list includes a diverse and unexpected collection of poets that goes beyond the traditional canon, including contemporary choices like C. D. Wright and Michael Palmer, and old-school formalists like Louise Bogan. The sections are not uniform, but designed to compliment the work of the particular poet; for example, the Robert Frost section has many readings of individual poems, while Ezra Pound's includes several discussions of his personal politics and transcripts from some of his World War II radio broadcasts.
MAPS is designed to encourage teachers to plan their poetry classes around the anthology, and includes a section where professors can post sample syllabi for courses they have taught. The editors write: "Now with each week's poetry readings everyone can gain a fairly detailed knowledge of the history of criticism surrounding each poem. People thereby come to class ready to agree and disagree with past critics; they are already participants in a conversation before the class begins."
The site's unique selling point is the focus on single poems instead of whole careers; this is the place to find contrasting analyses of the first John Berryman "Dream Song" without wading through a six-hundred-page volume. If you're still not satisfied, the site also functions as a mini-bibliography for further reading, ensuring that you can quench your critical thirst.
MORE TRANSLATION VIDEO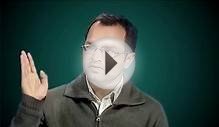 Gazal - Anil Chavda - Modern poems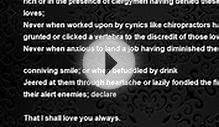 Modern Declaration Poem by Edna St. Vincent Millay - Poem ...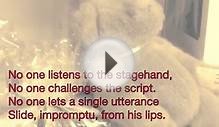 The Role (A Dark Poem about Modern Society)
Share this Post