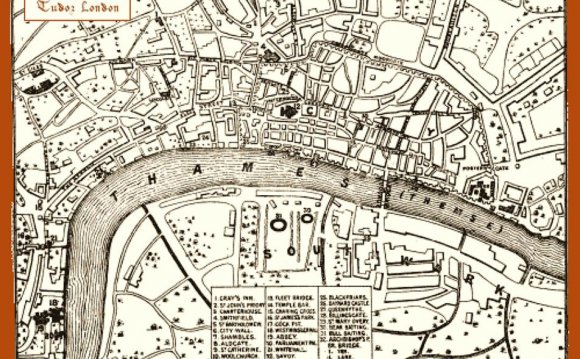 William Tyndale was a priest who graduated at Oxford, was a student in Cambridge when Martin Luther posted his theses at Wittenberg and was troubled by the problems within the Church. In 1523, taking advantage of the recent invention of the printing press, Tyndale began to cast the Scriptures into English. His aims were simple but ambitious (as expressed to an educated man): "I defy the Pope and all his laws: and if God spare my life, ere many years I will cause a boy that driveth the plough shall know more of the Scriptures than thou dost." Within his lifetime, only his New Testament and part of his Old Testament were published.
He set out to London fully expecting to find support and encouragement there, but he found neither. He found, as he once said, that there was no room in the palace of the Bishop of London to translate the New Testament; indeed, that there was no place to do it in all England. A wealthy London merchant subsidized him with the gift of ten pounds, with which he went across the Channel to Hamburg; and there and elsewhere on the Continent, where he could be hid and where printing facilities were more accessible than in England, he brought his translation to completion. Tyndale was compelled to flee at one time with a few printed sheets and complete his work on another press. Several times copies of his books were solemnly burned, and his own life was frequently in danger; he was eventually executed for his work.
The Church had objected to Tyndale's translations because offensive notes (the "pestilent glosses") and, in their belief, deliberate mistranslations had been included in the works in order to promote anticlericalism and heretical views. It is for this reason that Tyndale's earliest editions were so vigorously suppressed that few copies have survived.. Essex: Longmans, Green & Co. Ltd. p. 19.
Brian Moynahan (2002). William Tyndale: If God Spare My Life. London: Abacus. p. 1.
Further reading[edit]
C. C. Butterworth, The Literary Lineage of the King James Bible 1340–1611, Philadelphia: University of Pennsylvania Press, 1941.
Alister McGrath, In the Beginning: The Story of the King James Bible, New York: Doubleday, 2001.
Adam Nicolson, Power and Glory: Jacobean England and the Making of the King James Bible, London: HarperCollins, 2003. (U.S. edition under title God's Secretaries: The Making of the King James Bible)
See also:
Stream your favorite films on Soap2Day with no limitations.
Share this Post