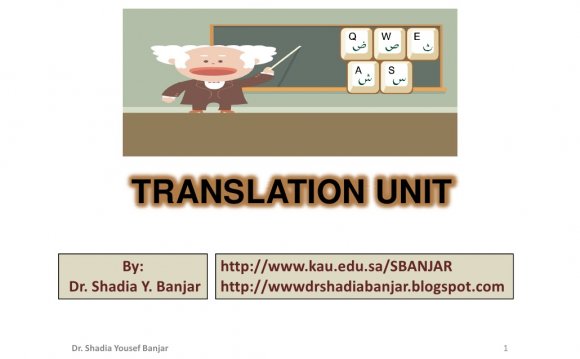 byJohn Hutchins
in reverse chronological order
{all PPT presentations have been converted into PDF format}
Current and potential applications of machine translation.
Milestones in the history of machine translation. Presentation on 15 November 2012 at
Science
Museum,
London
Presentation at the conference on Crosslingual Language Technology in service of an integrated Europe, May 2012,
Hamburg, Germany.
Machine translation systems and applications: past and present. Presentation on 11 May 2011 at
Imperial
College,
London.
Multiple uses of machine translation and computerized translation toolsPresentation at the conference "ISMTCL: International Symposium on Data Mining and Sense Mining, Machine Translation and Controlled Languages, and their application to emergencies and safety critical domains", July 1-3, 2009, University of Franche-Comté, Besançon, France.
Uses and applications of machine translation. Presentation at
University of
Westminster, 20 February 2009.
Milestones in the history of machine translation. Presentation at the conference "Current issues in theoretical and applied linguistics", 11 December 2007,
Chelyabinsk, Russia. 29 slides. [PDF, 115KB]
Machine translation: problems and issues. 18 slides. [PDF, 116KB]
Online and free! Ten years of online machine translation: origins, development, current use and future prospects. Presentation (with Federico Gaspari) on 12 September 2007 at MT Summit XI,
Copenhagen, Denmark. 16 slides. [PDF, 147KB]
Future prospects in machine translation usage and research. Presentation in February 2006 at the University of
Leeds, UK. 34 slides. [PDF, 148KB]
Current developments in machine translation: an overview of progress and future prospects. Presentation in January 2006 at the University of
Hamburg, Germany. 69 slides. [PDF, 214KB]
Towards a definition of example-based machine translation. , Thailand. 19 slides. [PDF, 102KB]
Machine translation and computer-based translation aids. Presentation in January 2005 at the
East Anglia,
Norwich, UK. 65 slides. [PDF, 253KB]
The Georgetown-IBM experiment demonstrated in January 1954 36 slides. [PDF, 2768KB]
Machine translation and computer-based translation aids. Presentation in November 2003 at the
Norwich, UK. 73 slides. [PDF, 268KB]
Machine translation: past imperfect, future indefinite. Presentation in November 2003 at the
Leeds. 35 slides. [PDF, 160KB]
Has machine translation improved? Some historical comparisons. Presentation in September 2003 at the MT Summit IX,
New Orleans, USA. 27 slides. [PDF, 123KB]
Machine translation: current research problems and issues, and future prospects. Presentation in March 2003 at the University of
Valladolid, Spain. 47 slides. [PDF, 190KB]
Machine translation and computer-based translation tools: commercial systems and how they are used. Presentation in March 2003 at the University of
Valladolid, Spain. 60 slides. [PDF, 193KB]
Machine translation: past imperfect, future indefinite. Presentation in March 2003 at
London. 49 slides. [PDF, 190KB]
Machine translation and computer-based translation aids. Presentation in January 2003 at the
Norwich, UK. 102 slides. [PDF, 321KB]
Machine translation and translation aids: systems, problems, uses, prospects. , Italy. 121 slides. [PDF, 330KB]
Machine translation and computer-based translation aids: systems and usage. V",
Rome, Italy. 76 slides. [PDF, 227KB]
Machine translation in the real world. Presentation on 18 July 2002 at
University of Barcelona, Spain. 95 slides. [PDF, 226KB]
Machine translation history and current state. Presentation in February 2002 at
London. 43 slides. [PDF, 210KB]
Evolution of machine translation: systems and use. Presentation on 21 September 2001 at MT Summit VIII panel "Where do we stand? MT development, research, and deployment in the US, Europe, and Asia",
Santiago de Compostela, Spain. 9 slides. [PPT, 76KB]
Some early MT predictions, proposals and desires. Presentation in October 2000 at AMTA conference,
Cuernavaca, Mexico. 26 slides. [PDF, 105KB]
The IAMT certification initiative and system categorization. Presentation in May 2000 at the EAMT conference,
Ljubljana, Slovenia. 40 slides. [PDF, 112KB]
The development and use of machine translation systems and computer-based translation tools. Intended for presentation in June 1999 at "International Symposium on Machine Translation and Computer Language Information Processing",
Beijing, China. 16 slides. [PDF, 114KB]
Twenty years of Translating and the Computer. 16 slides. [PDF, 92KB]
The development and use of machine translation systems and computer-based translation tools in Europe, Asia, and North America. Presentation in May 1998 at "Seminar on Establishment of an Arab Organization for Translation",
Beirut, Lebanon. 6 slides. [PDF, 90KB]
Translation technology and the translator. Presentation in May 1997 at
Institute of
Translation & Interpreting International Conference,
MORE TRANSLATION VIDEO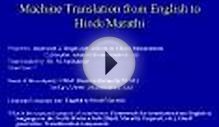 Machine Translation from English to HindiMarathi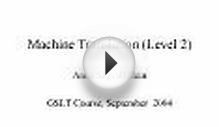 Machine Translation Level 2
Share this Post