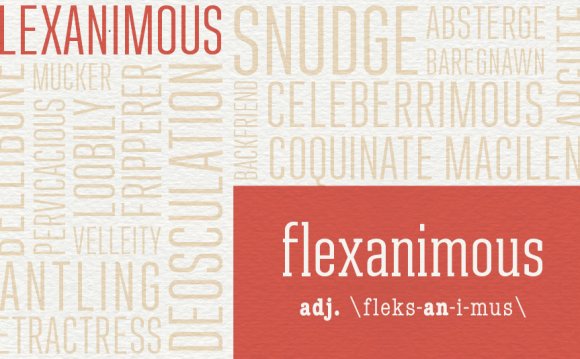 Antidisestablishmentarianism, everyone's favorite agglutinative, entered the pop-culture lexicon on August 17, 1955, when Gloria Lockerman, a 12-year-old girl from Baltimore, correctly spelled it on The $64, 000 Question as millions of people watched from their living rooms. At 28 letters, the word, which defines a 19th-century British political movement that opposes proposals for the disestablishment of the Church of England, is still regarded as the longest non-medical, non-coined, nontechnical word in the English language, yet it keeps some robust company. Here are some examples of the longest words by category.
1. METHIONYLTHREONYLTHREONYGLUTAMINYLARGINYL…ISOLEUCINE
Note the ellipses. All told, the full chemical name for the human protein titin is 189, 819 letters, and takes about three-and-a-half hours to pronounce. The problem with including chemical names is that there's essentially no limit to how long they can be. For example, naming a single strand of DNA, with its millions and millions of repeating base pairs, could eventually tab out at well over a billion letters.
2. LOPADOTEMACHOSELACHOGALEOKRANIOLEIPSAN…PTERYGON
The longest word ever to appear in literature comes from Aristophanes' play, Assemblywomen, published in 391 BC. The Greek word tallies 171 letters, but translates to 183 in English. This mouthful refers to a fictional fricassee comprised of rotted dogfish head, wrasse, wood pigeon, and the roasted head of a dabchick, among other culinary morsels.
3. PNEUMONOULTRAMICROSCOPICSILICOVOLCANOCONIOSIS
At 45 letters, this is the longest word you'll find in a major dictionary. An inflated version of silicosis, this is the full scientific name for a disease that causes inflammation in the lungs owing to the inhalation of very fine silica dust. Despite its inclusion in the dictionary, it's generally considered superfluous, having been coined simply to claim the title of the longest English word.
4. PARASTRATIOSPHECOMYIA STRATIOSPHECOMYIOIDES
The longest accepted binomial construction, at 42 letters, is a species of soldier fly native to Thailand. With a lifespan of five to eight days, it's unlikely one has ever survived long enough to hear it pronounced correctly.
5. PSEUDOPSEUDOHYPOPARATHYROIDISM
This 30-letter thyroid disorder is the longest non-coined word to appear in a major dictionary.
6. FLOCCINAUCINIHILIPILIFICATION
By virtue of having one more letter than antidisestablishmentarianism, this is the longest non-technical English word. A mash up of five Latin roots, it refers to the act of describing something as having little or no value. While it made the cut in the Oxford English Dictionary, Merriam-Webster volumes refuse to recognize it, chalking up its existence to little more than linguistic ephemera.
7. SUBDERMATOGLYPHIC
At 17 characters, this is the longest accepted isogram, a word in which every letter is used only once, and refers to the underlying dermal matrix that determines the pattern formed by the whorls, arches, and ridges of our fingerprints.
8. SQUIRRELLED
Though the more commonly accepted American English version carries only one L, both Oxford and Merriam-Webster dictionaries recognize this alternate spelling and condone its one syllable pronunciation (think "world"), making it the longest non-coined monosyllabic English word at 11 letters.
9. ABSTENTIOUS
One who doesn't indulge in excesses, especially food and drink; at 11 letters this is the longest word to use all five vowels in order exactly once.
See also:
MORE TRANSLATION VIDEO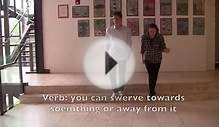 English Word Definition Project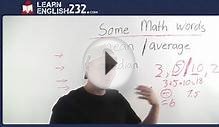 Math Vocabulary Words and Definitions - Lesson 26 - Average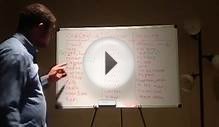 Old English and German comparison
Share this Post