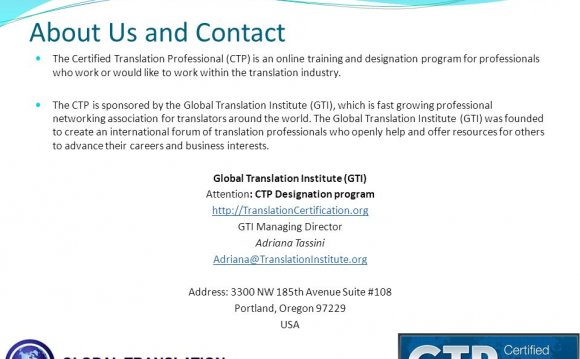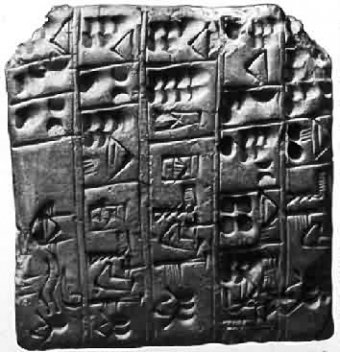 Are you a CTP? That's "Certified Translation Professional" to industry insiders. And I guess you've got to be pretty inside, because I just heard about it while trolling for blog fodder on this lazy Friday afternoon.
"The Certified Translation Professional (CTP) Program is a 100% online based translator training and certification program which can be completed in 3-5 months.
"Being certified can give you credibility when approaching new clients or applying for new projects. The CTP is now the #1 most popular and respected online translation certification program in the industry."
Right. Reminds me of when I first came to NYC during the last "not so great" recession in 1980. Spent months looking for work, wore out a lot of shoe leather, and polished a lot of doorknobs, as the Germans say. But hell, it was a recession, so I was in good company.
It was only later, after the recession was over, but I still couldn't find a job, that it began to dawn on me that my employability problems were bigger than mere economics. In the end, the only guy that would hire me was me. Great solution if you are looking to hire a slacker and work for a jerk at the same time.
Anyway, back to doorknobs. What used to burn me up was all the fake jobs I ended up cutting out of the classifieds. You would go to the interview, and it would turn out to be some wannabe gig, offering some kind of fake inside access, or something, predicated on my paying before I got paid. That's what this CTP smells like to me.
1-800-Translate does not accept CTP "certifications." Here's the text of the live chat I had on their site.
Please wait. An operator will be with you shortly.
Richard says:
Hello Ken Clark. My name is Richard how can I help you?
Ken Clark says:
Hi, I found your site on the web and I speak some Japanese and I was thinking I could get some work as a translator
Richard says:
Sure
Richard says:
Many early-stage or mid-level translators complete our program to help them gain credibility in the industry and work with translation clients
Ken Clark says:
Do I have to be certified to work as a translator?
Richard says:
That depends on what you are translating and where you are located
Richard says:
In the United States there are some state-by-state rules that apply to certain legal documents that get translated I believe but
Richard says:
our program is not required to become a translator
Richard says:
it just helps
Ken Clark says:
Is it like the American Translators Association?
Richard says:
Similar in some ways yes
Ken Clark says:
Is it a hard test?
Richard says:
It is challenging
Richard says:
about 75% of the people who take it pass
Ken Clark says:
So then I pass and send my score to companies to get work, is that how it works?
Richard says:
Well
Richard says:
More so that when you pass
Richard says:
you can say you are a certified translation professional
Richard says:
put that in your bio
Richard says:
and use the letters (CTP) after your name if you would like
Ken Clark says:
How is that going to get me more work? I've heard of the ATA but I've never heard of you.
Richard says:
How did you find our website?
Ken Clark says:
I found a blog on becoming a translator.com in google.
Richard says:
We get 1, 000's of visitors to our websites, TranslationCertification.org, TranslatorTraining.com, TranslationInstitute.org, and BecomeATranslator.com every week because we provide a lot of great content and we are the only professional certification program for translators that can be completed 100% online
Ken Clark says:
becomeatranslator.com
Richard says:
In the realm of online translation certification programs we are the most popular and well trusted
Richard says:
The ATA has been around for 50 years so they are more well known but they are also not 100% online and they don't provide expert audio interviews, book reviews, or video content with their program, so we are very different.
Ken Clark says:
They sound like dinosaurs. But CLP is only worth paying for if I know that companies are looking for that kind of credential.
Richard says:
You could complete the ATA program
Richard says:
but I believe that if you have the same experience as another translation, and the same education…. it is going to be an advantage to be a CTP rather than not
Richard says:
From the clients point of view, why pay for someone who hasn't had their knowledge verified if you can work with someone who has
Richard says:
More:
For additional local 여우알바 visit hoalba.
See also:
MORE TRANSLATION VIDEO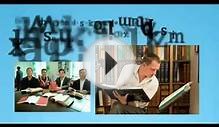 EPIC Translations - Professional document translations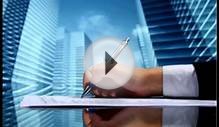 Delray Beach Professional Translation Services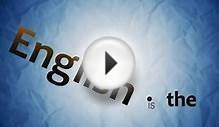 Professional Translation Services in 140 languages ...
Share this Post