You've visited or lived in the native country, spent years speaking the language and now you want to put years of practice to work by being a translator. A question a lot of professional translators ask themselves is whether to become a certified translator. A certified translator is a translator who has passed the requisite certification exam administered by a professional translation organization such as the American Translator Association ("ATA").
Pros and Cons of Becoming a Certified Translator
Pros:
Skill Validation – Passing the test indicates that you've met the minimum skill level to produce a translation that is professionally usable according to the professional translation organization.
Professional Validity – Many translation service employers and customers identify certified translators as being committed to their profession and having competency in the language being translated.
Cons:
Cost – Certification tests can costs a few hundred dollars, not including annual membership and registration fees.
Time – Certification exams can take a few hours to complete and include translation of technical materials such as financial, political or scientific documents. The cost and technical nature requires applicants to be fully prepared.
How to Become a Certified Translator
In the U.S., the American Translator Association is the prominent nationally-recognized professional translation organization. The ATA requires the following three steps to become certified:
Membership in the ATA
Eligibility for the Certification Exam. This is accomplished by:
Signing off to the ATA's Code of Ethics
Having any of the following combinations of academic and professional experience:
A non-translation & interpretation bachelor's degree and two years of professional translation experience
Less than a bachelor's degree and five years of professional translation experience
Another U.S. certification program is offered by the Global Translation Institute. Translators can also become certified in other countries. Organizations include: the National Accreditation Authority for Translators and Interpreters (Australia), Canadian Translators, Terminologists and Interpreters Council and the Chartered Institute of Linguists (United Kingdom).
If I need a Certified Translation, can it only be done by Certified Translators?
While being a certified translator helps validate expertise in a translation, certified translators are not the only ones who can perform certified translations. U.S. law does not require accreditation in order to be a translator. In fact, U.S. authorities such as the United States Citizenship and Immigration Services define a certified translation as a translation where a translator attests to being competent to translate and that the translation is accurate, making no mention of being a certified translator.
See also:
MORE TRANSLATION VIDEO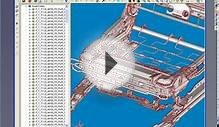 FormatWorks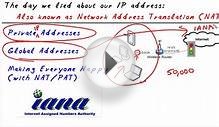 MicroNugget: What is N.A.T. (Network Address Translation)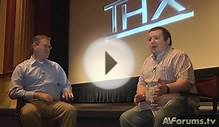 What is a THX Certified Cinema?
Share this Post