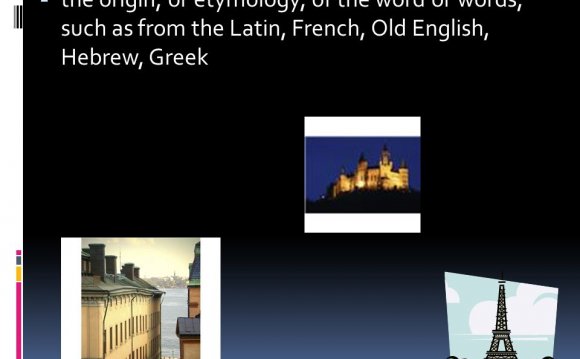 To find a list of English words of foreign origin, you can go to Wikipedia. They have a gigantic list of English words from many languages, including: African, Czech, Malay, Hawaiian, Persian, Tagalog, and many more. There are 61 pages to this list, each page containing one language or country of origin. Here is a sampling of what is available:
African - banana, jumbo, yam, zebra
Chinese - ketchup, pekoe, shanghai
French - catalogue, essence, gourmet, justice, massage, perfume, regret, terror
Norwegian - fjord, krill, ski, slalom
Welsh - corgi (dog), crag, penguin
More Lists
Alarm - Italian - to arms
Ballot - Italian - small pebble or ball, people would vote by casting a pebble into a box
Cantelope - Italian - singing wolf, a town in Italy where the melon was grown
Companion - from both Spanish and French, but with a Latin root - one with whom you would eat bread
Denim - French - the cloth was developed in Nimes and called Serge di Nimes, later shortened to di Nimes, then to denim. It was also made in Genoa, Italy, hence the name "jeans"
Genuine - Italian - placed on the knees. In Rome, a father placed a newborn on his knee to legally claim it as his
Muscle - Latin - little mouse, when you flex a muscle, it was called a little mouse that runs beneath your skin
Night - German - first meant "day" because the day began at sunset, like many other ancient civilizations
Ostracize - Greek - pottery, if someone was a danger to the town, the people would write their vote on chunks of pottery to decide to banish him or not
Slogan - Celtic - two words together that mean battle cry
Victim - Latin - an animal that was to be sacrificed
Worm - Old English - dragon
Other Interesting Words
There are many interesting or unusual words in the English language. There are also some unique ways of looking at them. Here are some examples:
Queueing is the only word with five vowels in a row.
Iouea contains all vowels and is a sea sponge.
Fashion and cushion are the only words that end with "shion".
Suspicion, scion, and coercion are the only words that end in "cion".
Having all vowels in order or reverse order are: abstemious, facetious, unnoticeably, subcontinental, and uncomplimentary.
These words have six consonants consecutively: catchphrase, latchstring, sightscreen, watchspring, and watchstrap.
These words all have more than one doubled letter: addressee, balloon, bookkeeper, coffee, committee, keenness, roommate, and succeed.
Allegator - a person who alleges
Batrachomyomachy - to make a mountain out of a molehill
Bowyang - a strap holding your pants legs
Bumbershoot - umbrella
Cantankerous - grouchy
Comeuppance - just dessert
Crapulence - uncomfortable after over-eating or over-drinking
Discombobulate - confuse
Eructation - belch
Fard - paint on the face or makeup
Fartlek - refers to a training routine
Firkin - small barrel
Flummox - to frustrate
Formication - the sensation of ants crawling on your skin
Hobbledehoy - clumsy or rude boy
Lollygag - to move slowly
Mollycoddle - to spoil a person
Skedaddle - move quickly
Snollygoster - untrustworthy person
Vomitory - an exit
Yahoo - hillbilly
These are all words meaning absurd, nonsense, or silliness: cockamamie, codswallop, flibbertigibbet, folderol, gobbledygook, godwottery, kerfuffle, malarkey, and rigmarole.
Post a comment.
comments powered by
MORE TRANSLATION VIDEO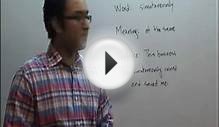 Advanced English List 1 Word Simutaneously meaning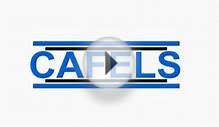 Advanced English List 1 Word Intense meaning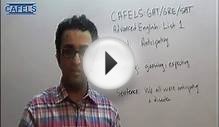 Advanced English List 1 Word Anticipating meaning
Share this Post