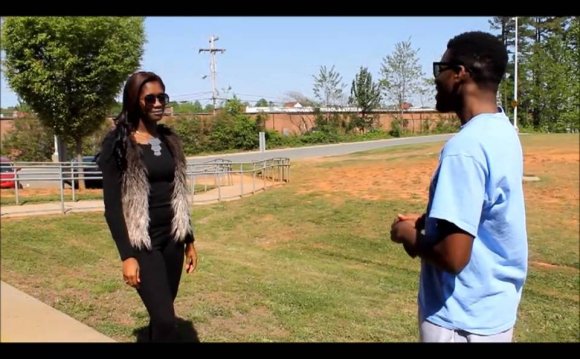 Interviewed about the part, the 26-year-old-Glaswegian admits, "I like cooking but I don't think I could be a chef. Everyone from the ground up does terrible hours, whether you've just walked in off the street and you've got no experience, to whether you're the head chef. You can work 14 or 15-hour days. It's really, really intense."
In preparation for his role in Macbeth, James spent a few days at Le Gavroche, in London.
"It was so fantastic and the food tasted so good. I'm dying to have a proper meal there. I only picked bits while I was in the kitchen. It was fantastic, though. Michel Roux Jr. put me through my paces and his head chef sorted me out, " he says.
James is a fan of Shakespeare, particularly of Macbeth, Romeo and Juliet and Anthony and Cleopatra. He also likes the idea of modern adaptations of old classics.
"I think they do work, " he says. "Shakespeare's stories are still very strong. He structured fantastic stories about things that were fundamental to the human being and psyche.
"It's also the first time, I think, that Macbeth has been set in a kitchen. I don't know what Shakespeare would have made of it. Though I think he might have found it interesting!"
James sees this adaptation of Macbeth as "an examination of descent and psychosis".
"It's not a thriller, or a murder mystery, even though all these people die, " he explains. "None of it is overly realistic."
James describes his character, Joe Macbeth, as "very extreme... I think the thing that keeps a chef going is pride and ego, which is what I drew on a lot for Joe – pride, ego and respect. A lot of it is respect and that was kind of what made him kill, " he says.
Joe's relationship with Ella is a really harmful and dysfunctional one. But at the same time, as James says, "it's very loving." "It's quite sexy, kinky and quite self-perpetuating as well, because they spur each other on a lot, " he explains.
"You don't see a lot of this, though. You see them after everything has changed. You see them develop and they become very different and end up being very bad for each other. Ella becomes an absolute maniac!" he laughs.
"She becomes really harmful and ambitious and she can't bear to see Joe being overlooked. He can't back down. He's got such an ego and can't bear to have his balls chopped off by her."
"Duncan completely exploits Joe. He's everything that could be wrong with TV chefs. He certainly isn't Rick Stein, who is brilliant, " says James. "He really takes the mick. He's happy for Joe to do all the work while he takes all the credit for it. He's a charlatan."
James has played Shakespeare before, having been Romeo in a stage version of Romeo and Juliet. He explains why he prefers the stage, "Whether they like it or not, the audience you're telling the story to are there in front of you and when you make a film, the audience are not even present; and, secondly, the world will have changed by the time they see it."
"And also the reason I prefer the theatre is because you tell a story from beginning to end and never stop. There's none of this 'let's take three months to tell the story' that really in the end gets told in an hour or two hours. But I love filming as well."
After seeing the finished version of Macbeth, James is full of praise for his co-star, Keeley Hawes.
"I thought Keeley was absolutely great. There were a lot of good performances in it - I really liked it, " he says. "It's weird because it's all murders, but it's not a film and it's not a murder mystery.
"I think it's more a study of how evil we can become. It's not about being caught or evading the police, or about how they [Joe and Ella] got away with it. It's more to do with how they don't get away with it psychologically or morally, in their own heads; that's what's interesting about it."
MORE TRANSLATION VIDEO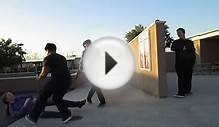 Act 3, Scene 3 Macbeth (modern version)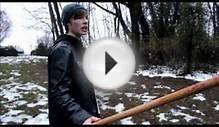 Macbeth (modern version) Act 5, Scenes 1 and 8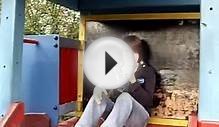 Macbeth - A Modern, bad, poorly produced version
Share this Post