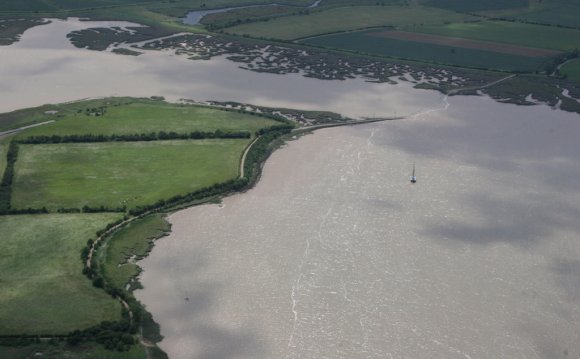 Anglo Saxon Chronicle
Welcome to Britannia's online version of the Anglo-Saxon Chronicle, one of the most important documents that has come down to us from the middle ages. It was originally compiled on the orders of King Alfred the Great in approximately A.D. 890, and subsequently maintained and added to by generations of anonymous scribes until the middle of the 12th Century. The original language was Anglo-Saxon (Old English), but later entries were probably made in an early form of Middle English.
We like to think of this document as the ultimate timeline of British history from its beginnings up to the end of the reign of King Stephen in 1154. The Chronicle certainly does not present us with a complete history of those times and is probably not 100% accurate, either, but that doesn't diminish its enormous value in helping us to arrive at a clearer picture of what actually happened in Britain over a thousand years ago.
The entire Chronicle runs to almost 100, 000 words and so is a bit unwieldy, in one piece. We have trimmed it down into 52 manageable bites and have arranged it by date, so that you can pick a date below and click to see what was going on, during those years.
The Translation
This translation is by Rev. James Ingram (London, 1823). The text of this edition is based on that published as "The Anglo-Saxon Chronicle" (Everyman Press, London, 1912). This electronic edition, which is in the PUBLIC DOMAIN in the United States, contains excerpts from the translation of Dr. J.A. Giles (London, 1847), which were included as an appendix in the Everyman edition; the preparer of this edition has elected to collate these entries into the main text of the translation. Where these collations have occurred, the entry has been marked with a double parenthesis ().
Preparer's Note
This electronic edition was edited, proofed, and prepared by Douglas B. Killings, July 1996. At present there are nine known versions or fragments of the "Anglo-Saxon...
Share this Post