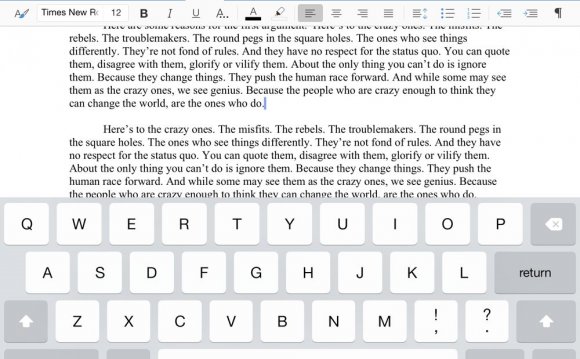 There are days where I feel like I can't find inspiration in anything I do. I don't feel grounded in who I am or in the process. There are times where I can definitively tell you all the mistakes that I've made. There are days where I feel crippled by fear.
That's the reality. That's the process. That's the ebb and flow.
I keep a notebook of ideas that I save for rainy days but sometimes, even ideas that once spoke to me, no longer do. I'm reading Big Magic by Elizabeth Gilbert and her notion that ideas float around looking for a human to create them into tangibility sort of speaks to me. I like the thought that there are ideas out there looking to be brought to life and that the ones that land with me only do so because they really think we'll make a great pair. They choose us. But they are also sometimes impatient and if I am not able to really dive in head first with my fear firmly grounded in the backseat not even given permission to touch the car radio, they will choose someone else. Someone more available. Someone more open. Sometimes I allow my fear to play with the radio…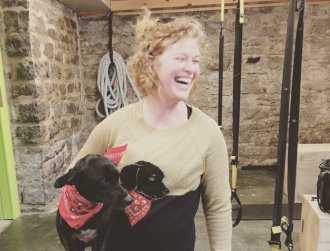 My word for 2016 is growth. I love doing things outside of my comfort zone as long as I'm surrounded by people I love and am actually doing something that I want to do inside of some specific place that I know I belong… This past year-ish has been such a whirlwind for me! I left a relationship that defined my comfort zone. I opened a business. I stepped away from a stable job and a regular paycheck (more accurately, an occasional small paycheck). I left the music business. I did a 200 hr. yoga teacher training. I moved twice.
Meanwhile, I've found identity in being single and being too busy… in exhaustion and introversion… But I'm much more than those thing. I am kind. I am funny. I am strong. I am enough. I am open. I am authentic. I am….
I am limitless.
I am limitless, not just in the things I can do but in who I am. I cannot be one without the other and I am not a sum of the parts. I am not bits and pieces that have somehow made their way to one another and held on to my ginger curls for dear life. I am whole. There is only one of me and I don't intend to assume I am not necessary or loved or wanted or enough. Because if I weren't necessary or loved or wanted or enough, I wouldn't be here.
So now is where you take the lead: You are limitless. Not just in the things you can do but in who you are. You are not the sum of your parts. You are not bits and pieces. You are whole. You are necessary. You are loved. You are wanted. You are enough.
Now . Things that make your heart sing. Or hell, things that ACTUALLY make you sing!
Be the light. You are limitless.
I don't know where I'm going from here, but I promise it won't be boring.
I really shouldn't be put in front of a camera. I nervously ramble. I pause annoyingly while I try to think. I fidget and laugh and am altogether ridiculous. (There are good reasons why I'm a writer and not a speaker.) But I ended up on video recently nonetheless. Our local NBC affiliate interviewed me about One Word 365 for a news segment. Regardless of how I feel about seeing/hearing myself on TV, I'm so grateful they were interested in what we're all doing. Thank you, WSMV, for helping...
Every year, my favorite part of One Word 365 is the community aspect. I love that none of us have to do this thing alone. We're all in it together. I watch as people with the same word band together on Twitter and Facebook. I hear about groups of friends (and strangers-turned-friends) who gather because they all live in the same area. I see people, regardless of their words, encouraging, motivating, and nudging others on. And it's so exciting! We're less than two weeks into 2016, and already I've had...
We believe in the power of one word. Or a few. Worn on the wrist, specifically. So much so that after wearing a hand-stamped bracelet for over a year, the phrase was then tattooed on the wrist of A Gilded Line's founder, Allie Pust. We're pretty sure that not every One Word will end up as a tattoo on the body of the one that selected it…heh…but we do know how that one phrase…three little words actually…effectively changed her life as she recounted the significance to others every time...
My word for 2016 is Strong. This year I want to become stronger physically, mentally, emotionally, and spiritually. I want this word to remind me to pause before making decisions and ask "Will this make me strong?" Ice cream at bedtime? Um… no. Working out? Yes! Spending time reading the Bible? Yes! As I pursue this word I know that my weakness will be the one thing that doubt and darkness whisper to my heart whenever I'm at a crossroads. It doesn't matter. Their whisper may come at any...
MORE TRANSLATION VIDEO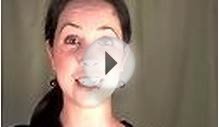 Reduction: the word FOR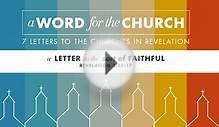 A Word for the Church // A Letter to the Sort of Faithful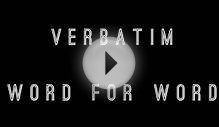 Verbatim; Word for word
Share this Post