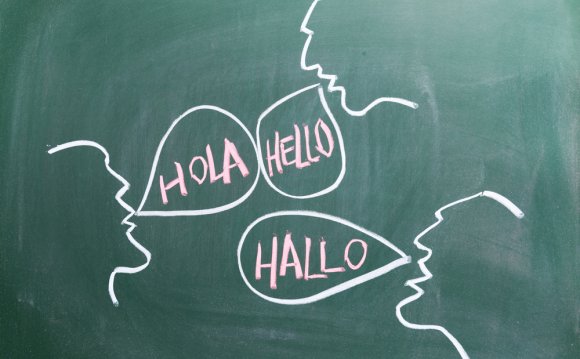 A certified translation is a translation of a document from one language to another by a professional translator with assurances that:
He or she is knowledgeable in both languages in order to translate the document.
The translation is complete and accurate.
The certified translation process creates a legally binding record recognized by U.S. officials, courts and academic institutions.
An immigrant to the United States will be dealing with a complicated web of U.S. lawyers, Customs and Immigration Officials and State Licensing Departments. At each step in the process, most of the organizations with which you are working will consider the accuracy of the documents you've had translated. At this point, you can ill afford a mishap; it is not unusual to wait up to 2 years to be approved with horror stories of much longer durations. A ensures that avoid a potential challenge and significant disruption in the process.
Who Requires Certified Translations?
U.S. Immigration (USCIS) – USCIS requires certified translations of foreign documents such as birth certificates, marriage licenses and divorce certificates for visa, immigration and custom purposes. Rev.com previously highlighted the ins and outs of the USCIS.
Other U.S. Federal and State Agencies – Examples include Passport Authorities, State Department of Licensing, the Department of Motor Vehicles and County Clerks offices.
Academic Institutions – Most universities, colleges and credential evaluation firms require a certified translation of diplomas or transcripts as a part of the admissions process.
Business & Corporations – Certified translations help validate a company's financial reports, patent filings, legal documents and business agreements for all stakeholders.
Lawyers – U.S. Courts and government agencies require certified translations of transcripts and other legal documents to validate the accuracy of translations.
Why do These Institutions Require a Certified Translation?
Validity – A third-party translation helps ensure that the document has not been forged. USCIS is on high alert about fake or forged documents given the rampant use of illegal documents. A September 2008 USCIS study found that 21% of all H-1B (immigrant worker's visa) applications suffered from fraud or technical violations with 20% of those violations involving fraudulent or forged documents. The use of a professional translation firm provides assurance to USCIS as the translation is backed by the reputation of the respective firm.
Process Efficiency – Any document produced in the reviewer's native language reduces administrative time, placing the reviewer at ease and ensuring faster processing.
Can I Translate My Own Certified Translation?
Validity – Translating a document yourself often does not offer the right level of assurance to Government officials that the document has not been forged. The importance and complexity of the immigration process should be reason enough for wanting a high level of validity with your translated documents.
Accuracy – Mistranslations can sometimes mean the difference in being granted citizenship. The risk of mistranslation is high if the translator is not proficient in both languages.
Time – Translating a document yourself increases the risk of rejection causing more pain and headache in an otherwise already complicated process.
See also:
MORE TRANSLATION VIDEO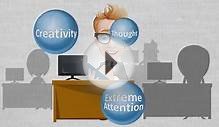 How do I find a certified translator?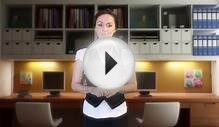 Russian person talking about certified translations at ...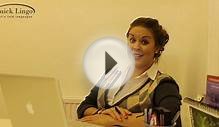 Quick Lingo - Certified Translation
Share this Post