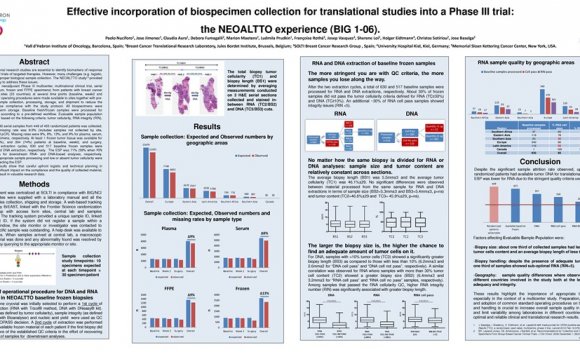 The Section on Brain Electrophysiology and Imaging examines the dynamic relationship between brain structure and function and the development of alcoholism. Research on the effects of alcoholism on brain structure involves magnetic resonance images of alcoholics and comparison subjects. Results show that brain shrinkage in alcoholics can be accurately measured in terms of the ratio of cerebral volume to intracranial volume. Further research in this area suggests that brain shrinkage is mediated by polymorphisms in the gene for the mitochondrial superoxide dismutase 2 enzyme. The Section's studies on the effects of brain function on the development of alcoholism show that the ventral striatum is the region most strongly activated in response to anticipated rewards and punishments. Compared to non-alcoholics, alcoholics exhibit lower levels of ventral striatum activation when anticipating punishments and rewards. This is important because it lends support to the Reward Deficit Model of motivation in substance abuse. Other functional imaging studies consider the processing of emotion in alcoholics. These studies show that, compared with non-alcoholics, alcoholics use more energy when verbalizing responses to emotional images and activate more language related areas in the brain. This suggests that alcoholics' brains are less efficient when processing language and it might account for alcoholics' decreased language capabilities.
The Section on Clinical Genomics and Experimental Therapeutics (CGET) conducts pre-clinical studies and translational clinical studies with focus on genomics and epigenetics related to the pathophysiology and treatment of alcohol use disorders and addictions. The pre-clinical work focuses on identifying molecular mechanisms involved in addictions, utilizing a wide array of methods including human population genetics, genome wide genotyping approaches, next-generation DNA and RNA sequencing and epigenetic/proteomic profiling. Findings are translated into human clinical studies using molecular biomarker, pharmacogenetic, epigenetic and functional imaging genetic approaches. Clinical studies include early phase 1 / phase 2 proof-of-concept studies of experimental novel therapeutics guided by molecular biomarker profiling.
contributes to a deeper understanding of possible pharmacological treatments for alcohol and drug use disorders. We conduct outpatient and inpatient clinical studies using a combination of state-of-the-art and novel biobehavioral and pharmacological procedures performed under well-controlled human laboratory conditions, in order to identify possible novel medications for addiction. This section is particularly interested in: 1) investigating feeding-related pathways (e.g. ghrelin, GLP-1, insulin, hypothalamus-pituitary-thyroid axis) as novel neuropharmacological targets for alcoholism; and 2) identifying biobehavioral mechanisms and markers that predict treatment outcomes of promising medications (e.g. GABAB agonists) for the treatment of alcoholism.
The Section on Human Psychopharmacology conducts research on the pharmacokinetics and pharmacodynamics of alcohol. Using intravenous methods to administer precise quantities of alcohol, the Section's research shows that alcohol elimination rates are significantly associated with lean body mass and liver volume. Nevertheless, sex-related differences in alcohol metabolism cannot be accounted for by levels of testosterone and estrogen. The Section has shown that polymorphisms in the mu-opioid receptor gene (the same allele studied in the Section on Molecular Pathophysiology) are associated with higher levels of striatal dopamine release and more pleasurable subjective effects when healthy social drinkers are given alcohol. The Section is also developing methods to test how much and how often normal and heavy drinkers self-administer alcohol. The use of a tool called the Computer-assisted Self-infusion of Ethanol (CASE) has proved reliable, precise and flexible; preliminary results from CASE experiments show a significant association between drinking history and levels of self-administered alcohol.
uses alcohol-preferring rodent lines to study genetic susceptibilities to alcoholism, along with the neurological mechanisms and epigenetics of stress and alcohol exposure. Genetic susceptibility studies examine the effects of polymorphisms in the mu-opioid receptor on the release of dopamine and the consumption of alcohol. Specifically, this research suggests that certain alleles produce abnormally high levels of dopamine in response to alcohol consumption, and that other alleles are associated with an elevated response to the alcoholism drug Naltrexone. Research on the mechanisms of stress focuses on Corticotropin-Releasing Hormone (CRH1), Neuropeptide Y (NPY)and Neurokinin 1 receptors (NK1Rs). This line of investigation considers the relationship between protein expression and the amount of alcohol that animals drink in response to stressful situations. Among other findings, the Section's research suggests that excessive, stress-related drinking (a common characteristic in recovered alcoholics) is linked to the up-regulation of CRH1, but that NPY and certain NK1Rs suppress this behavioral trait.
MORE TRANSLATION VIDEO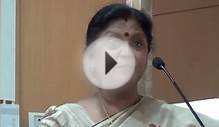 TRANSLATION STUDIES ...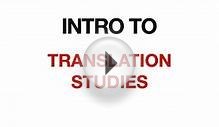 INTRO to TRANSLATION STUDIES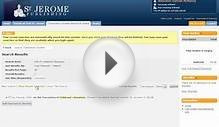 Translation Studies Abstracts (TSA) video 2: searching the TSA
Share this Post