Our trained language experts ensure that your message will not be lost in translation by applying their detailed knowledge of cultural distinctions and years of experience in producing globally-used documents. Translate your written English forms, signage, agreements, applications and any other documents into the languages your customers understand through the LanguageLine Solutions Document Translation Service.

We have assembled a helpful list of questions and answers in order to help our current and potential clients determine if they require translation services.
Question and Answers
What is translation?
Translation is the conversion of written text from one language into another. Although the terms translation and interpreting are often used interchangeably, by strict definition, translation refers to the written language, and interpreting to the spoken word.
Who are your translators?
LanguageLine Solutions' translators are highly skilled professionals with at least five years of experience. Unlike many firms, we do not use low cost solutions such as part-timers who are trying to earn a few extra dollars in the evening, college students, or the cheapest resource available.
In fact, we believe that no other vendor is as selective as LanguageLine when it comes to hiring linguists. Less than 1 in 12 applicants meet our high standards. Before a translator can work for Language they are rigorously screened by our linguistic recruiter and must pass a linguistic competency evaluation that is administered by us.
How do I know if my translation is good?
A good translation should clearly convey the meaning of the original text, read smoothly, and be free from spelling or grammatical errors. By selecting LanguageLine Solutions, you can be confident you will receive an accurate translation because (1) we only use the very best translators, and (2) we perform comprehensive quality assurance procedures in which every word, every line, and every page is checked and verified.
Do you use machine translation software?
No. LanguageLine Solutions does not use machine translation for the simple reason that it is not as good as professional human translators and, at times, is egregiously wrong. Google translate and other similar tools are a great resource to get a gist understanding, but when you need an accurate translation, LanguageLine Solutions can be counted on to provide a high quality deliverable each and every time.
What about confidentiality?
All LanguageLine Solutions translators are bound by strict confidentiality agreements. Our teams will accommodate client-specific confidentiality requirements whenever possible.
What are typical applications for LanguageLine Document Translation Service?
LanguageLine Document Translation is ideal for all types of materials.
Manuals, brochures, books, letters, e-mails, memoranda, surveys, personnel announcements, payroll records, education transcripts, magazine or newspaper articles, labels, standard forms, notices, signs, job descriptions, receipts, form letters, instructions, menus, warranties
Financial Services: Account information, credit histories and reports, financial statements, loan documents, contracts, mortgage papers, pension records, correspondence, financial applications;
Healthcare: Hospital release forms, patient billing and instructions, medical and immunization records, informed consent forms, medical claims, patients' rights
Insurance: Accident and medical reports, claims information and forms, receipts, statements, death certificates, release forms
Law Enforcement: Police statements and reports, investigations, public records
Court/Legal: Complaints, statement of charges, summons, documents, divorce papers, contracts, advice of rights
Public Service/Government: Notices and public service announcements, voter information, forms, public signage
Transportation: Security questionnaires and general passenger information
What languages do you translate?
LanguageLine Solutions supports over 200 languages. Please contact us directly with your specific language requests.
How much does translation cost?
Translation pricing depends on the language you need and the complexity of your materials. For example, a simple email requires fewer steps or tasks than a glossy brochure with embedded graphics. In addition, prices are typically lower for more commonly requested languages since there are more translators available, while prices are generally higher for rare languages.
How long will a translation take?
On average, a short document translation of one or two pages will take one to three business days. Factors that can affect turnaround time include length and difficulty of the original text, as well as method of transmission and delivery. LanguageLine Solutions is able to offer expedited translation at an additional cost.
What will my translated document look like?
LanguageLine Solutions is first and foremost a solutions company, which means our objective is to always give you the deliverable you need for the intended purpose. For example, do you simply need to know what something says or do you have a glossy brochure with complex graphics that will be widely distributed for years to come? For simple documents we will perform basic formatting appropriate for the end use.
For complex documents or materials that will be public-facing with a long shelf-life, we will likely recommend professional quality graphic design services. Our in-house Desktop Publishing team is expert in all of the major design programs and can provide an exact replica of even the most complex source documents. Desktop Publishing and or design fees will be included in your quote if recommended.
How will I be billed?
If you have an existing account for LanguageLine Over-the-phone Interpreting Service, translation fees will appear in the "Miscellaneous Charges" section of your regular LanguageLine Solutions monthly bill. If you do not have an account with LanguageLine Solutions, translation services can be charged to a major credit card.
How do I get a document translated?
There are several easy ways to request a translation from LanguageLine Solutions.
To receive an order form:
To submit your document for translation, complete your order form and:
If a document is not completely clear and legible, LanguageLine Solutions may request that a more legible copy of the original document be sent by mail or courier service. Whenever possible, electronic versions of the original source files are preferred.
MORE TRANSLATION VIDEO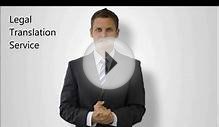 Legal translation Services UK | Translating Legal Documents
Spanish Document Translation Services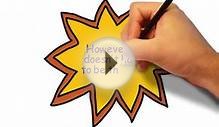 Translation Services
Share this Post